CUBS Designer's Kit: 10 things that go into a Designer's bag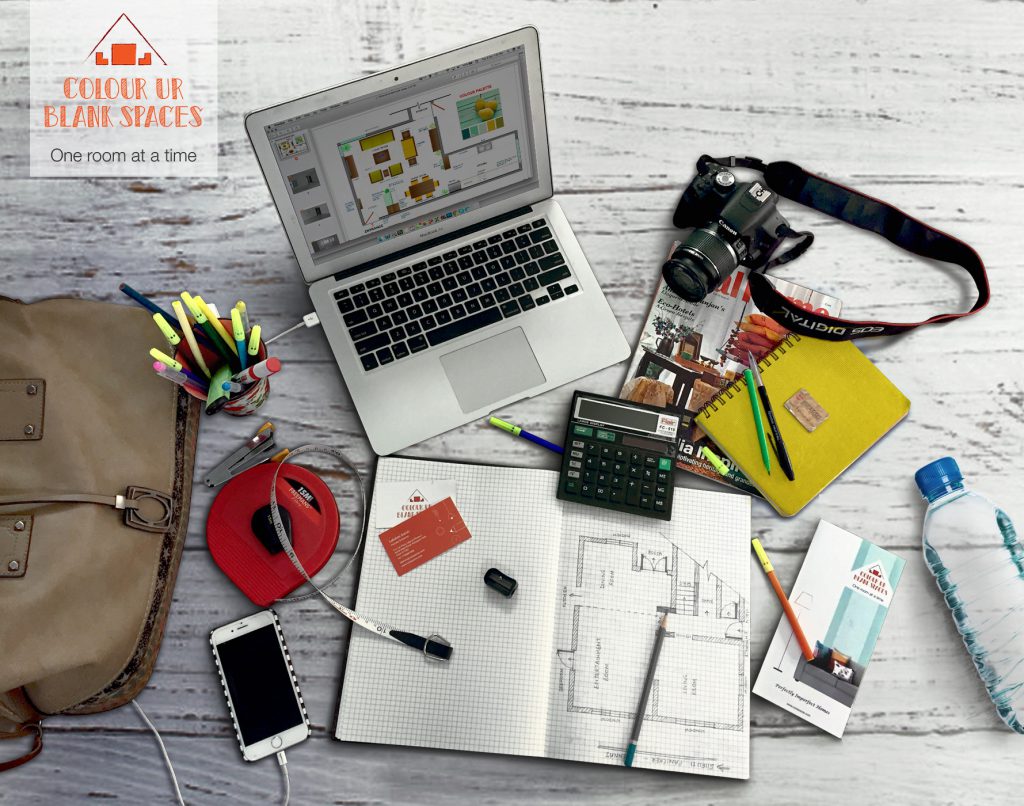 Ours is an online interior design concept. I wonder why am I am writing this blog.  Hmmm. How do I explain this?  DIY is still an alien concept in India. For people to even move furniture around in a home they would call their drivers or maids. In India people want the human connect and personal touch. So when we oblige to such a request it's a backpack drill at the CUBS office. So here is a small gift to all you interior designers out there. You might add your few nuances to this list.
Measuring tape: The most underrated essential tool for any site visit. Not going without one is a big No No
Notepad: To jot down notes on the go. Nothing more connected and personal than the old fashioned physical act of writing in this technology driven world.
Camera: A good high-resolution camera does the trick. Please refrain from phone cameras. They just don't have that.
Grid book: For all you interior designers who have a tough time with measurements. The grid book comes to the rescue.
Company Brochures/Visiting Cards: Never underestimate the power of a simple visiting card. Marketing collaterals add those additional frills to your networking strategy.
Laptop/I pad/Phone: Communication just got easier. For all those fancy presentations, that showcase your work, a laptop/ipad fills in. A fully charged Phone incase you lose your way.
Magazines: Last minute peek into the latest trends and designs. Of course the much-needed colour to our photo shoot. haha
USB Key: It's amazing to think how technology has come a long way. Something as small as a USB key can store so much data. Required for those last minute copy and transfer of data.
Stationary: Stapler, Pen Pencil, Sketch pens: Goes without saying!!
Water Bottle: Site visits can be exhausting and dehydrating. A sip for that little extra mile.
We call this the CUBS Designer's Kit.