Make an Inspiration and Not a Bulletin Board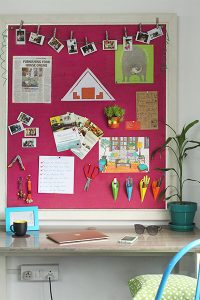 We have all grown up seeing bulletin boards in schools where it was merely used as a board for giving instructions or bombarding a fixed thought process down your throat. Today such boards have come a long way not only in terms of material and cliched purpose but also in  how these boards can be used to start a creative thinking process from a blank canvas. Here are 7 ways to think differently.
Think in Color
Who says pin up boards have to look like regular bulletin boards? Think beyond the boring brown cork boards. The coloured burlap material does the trick.  Pinks, blues, yellows….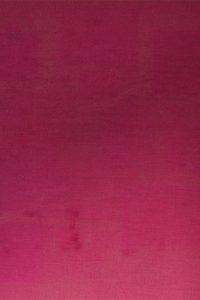 Think in Frames
With frames available in different shapes and sizes why go for the regular steel frames and straight cut wooden frames.  A frame gives a definition to the pin up board.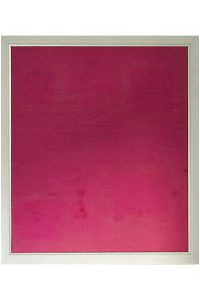 Think Vertical
Play with the orientation of the images on the board.  Vertical is the new horizontal!!
Pip over pins
Overlap images.  When you get bored of one, instead of removing it you can pin it over the old one. This makes for a fun archaeological dig when you want to take it apart.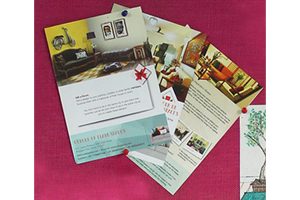 Coloured pins
Pins of different shapes, colours and sizes are available.  Play with colours and number of pins. Adds a splash of subtle, understated colour.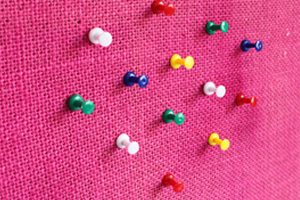 Add Memories
Adding Polaroid photos to pinup boards is a great idea to display your travel memories. Find creative ways to display them.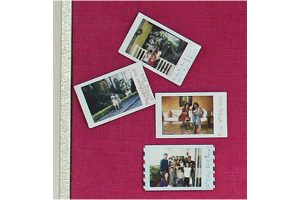 Add Stationary pockets
No one ever thinks of using a pin up board to hold stationary. Think differently to hang and display the essential reach out stationary.  Trust us on this one and you can see the convenience and quirk it creates.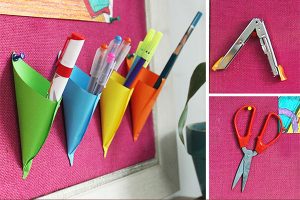 Add the Greens
Have you ever thought of adding the greens on the pin up boards? Strange is it? Hmmm try it and then complete this sentence. Add your thoughts!!
Mind you they should be lightweight pots.
Above all
NO RULES NO BOUNDARIES. THINK CREATIVE!!
---
By- CUBS EDITORIAL TEAM