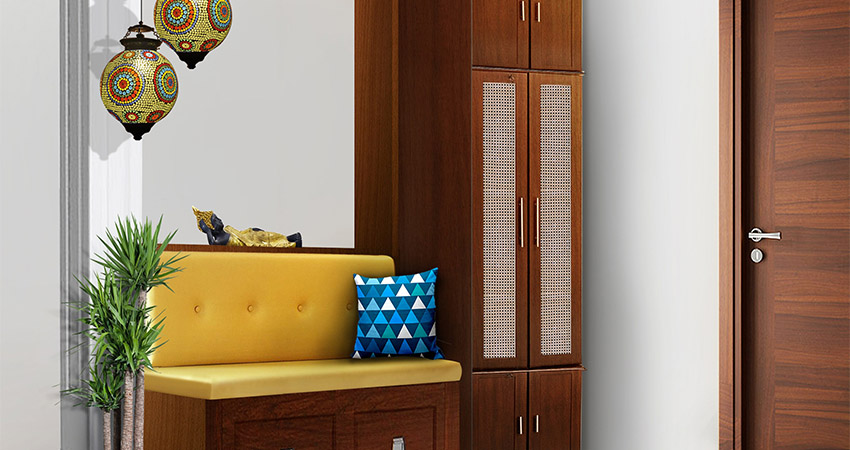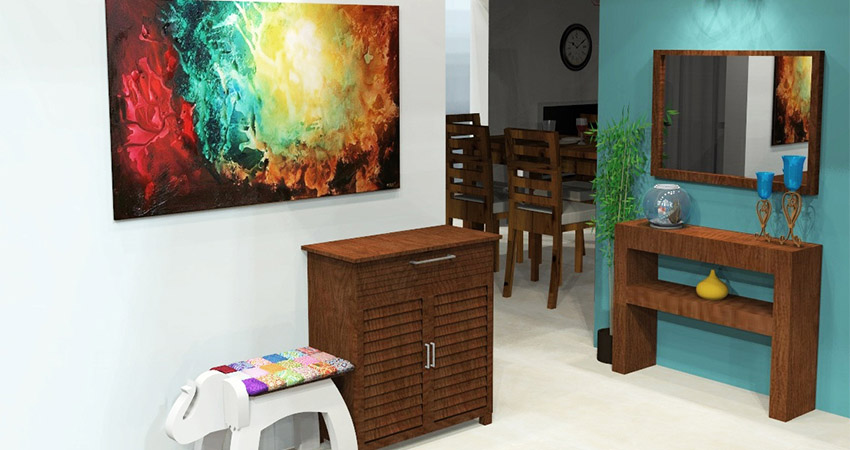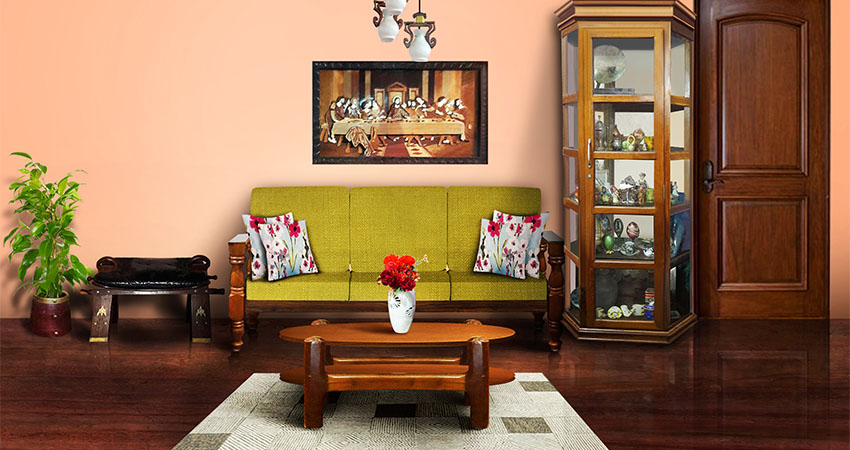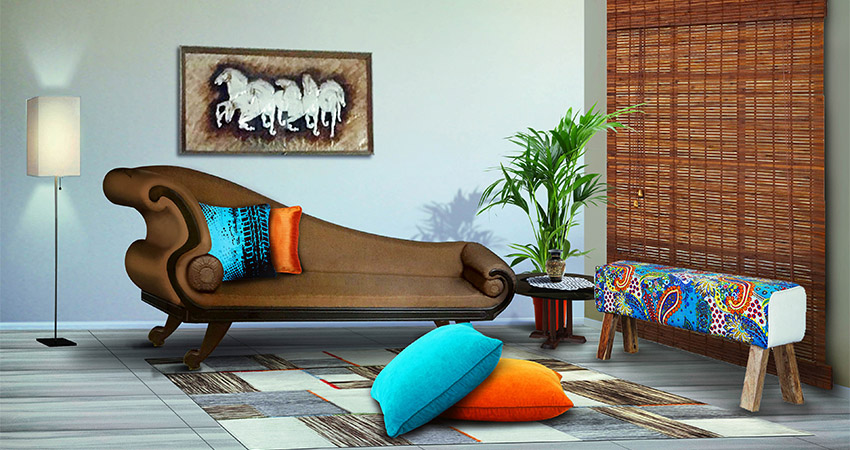 ×
Small, Space enhancing entryway
Due to the lack of light on the fourth floor bare shell, CUBS created a window opening on the partial subtle divider to allow natural light to flow in through the kitchen. The window on the divider helped to achieve a sense of flow from one room to another. The all- essential mirror for the last- minute makeup touch ups on the opposite wall helped light to reflect a creating a feeling of expanse.
×
Tranquil Teal Foyer
This is how you make a lasting first impression. Hemant's vertical foyer looks great because the confined space here created the much required drama without being overwhelming. The highlighted teal wall at the rear end, makes the space instantly more interesting. The casual arrangement works well with a mirror over a console to visually expand the space
×
Classic Makeovers
In this Kerala home,the family room was introduced in addition to the customer's requirement, where, otherwise only a dining area was expected! This is a classic case of reusing each furniture piece, be it the sofa, the display unit or the antique stool along with all accessories. The only new element here was the Wasabi upholstery with rich floral print cushions.
×
Traditional Cozy Landings
CUBS came up with this nice idea of turning this unused landing space into a cozy and chic sitting area with a smart Blue printed upholstered bench and an existing Diwan, besides a window with smart bamboo Chicks! The self-coordinating floor cushions and throw pillows get in the contrast!!