CUBS CONVERSATION with Komal Parmar : "Artist At Work"

Here's Pune's versatile artist Mrs. Komal Bhandari Parmar, who has done her Bachelor in Fine Arts from the prestigious J. J. School Of Arts, Mumbai in conversation with CUBS. Her artwork are always unusual and peppy. She has a great taste in colour psychology and keeps it lively and quirky at the same time. Besides paintings, she also hosts exhibitions showcasing her creativity on home decor products and enhances its beauty.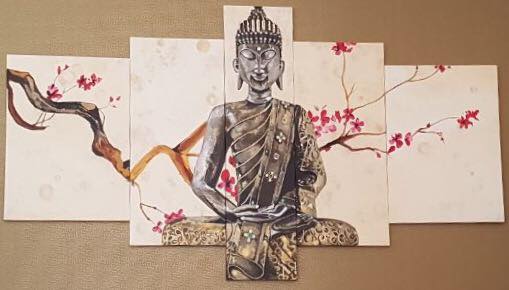 CUBS: How did Art happen to you?
Komal: When someone asks me when did I start painting I don't have an answer. Art was something I was born with, if I have to go back memory lane I took a pencil in my hand as early as 4 years. Ever since then I have been growing up as an independent artist I would say. Various art teachers and mentors contribute to my journey as an artist. I cannot miss thanking my family as they are the reason I am who I am today. Everyone from my family belongs to the Art field and that's what I looked up to from the time I was born.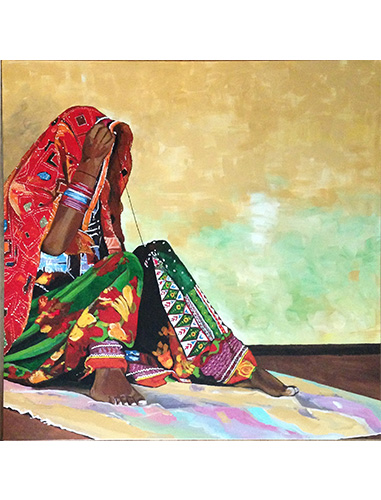 CUBS: Is there an element of art you enjoy working with most and why?
Komal: The expanse of the word art is immense. There are various elements related to it. All the elements are interrelated and important. Colour, form, texture, composition, perspective etc. I have experimented with all the elements, sometimes laying more importance on texture while sometimes on composition. But bright colours or rather colour is a characteristic feature of my works. I believe a colourful painting gives out happiness and positive energy.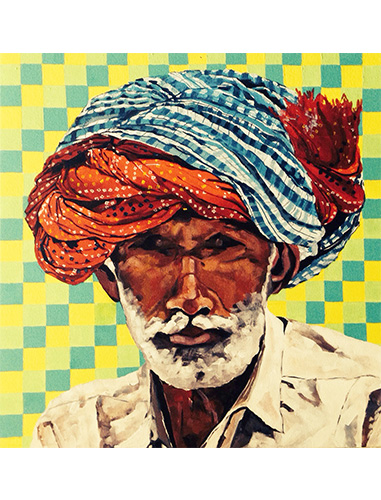 CUBS: For you, your inspiration comes from Travel. How and why?
Komal: Every work of art is an expression of what you feel, see, share or experience. All these emotions are a part of daily life. Sometimes some event or place or person or incident leaves a deep impact on you. Events and emotions can change a person's perception and thinking. Likewise all my works are an outcome of my travel experiences. Be it a mountain or a river or forest or desert every landscape holds it own identity which reflects on every individual differently. A monument or statue may motivate you or bird or insect may change your outlook towards nature.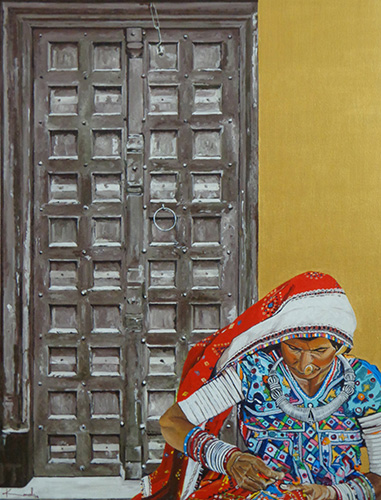 CUBS: What do you believe is the key element in creating a really good piece of art?
Komal: All my paintings are a beautiful interpretation of what I feel and see.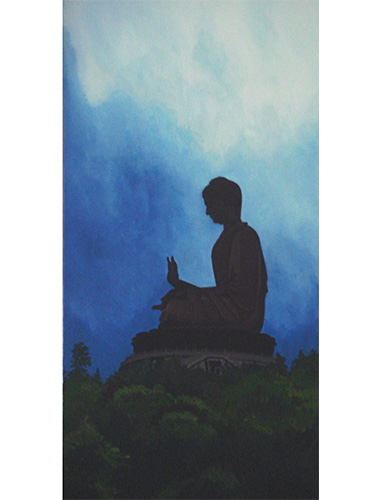 CUBS: What's the most indispensable item in your studio?
Komal: Being true to oneself is very important for an artist I feel. Because what you paint has to be close to your heart. Emotions and forms coming from within are always beautiful and innocent. The key to creating a good work of art is freedom of thought.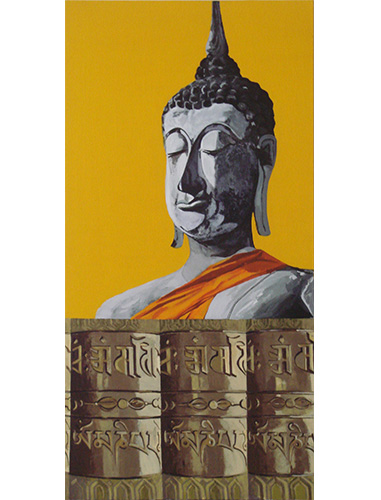 CUBS: In this age of digital media do you think art exhibitions give the relevant exposure to your art? Have you participated in any exhibitions?
Komal: A few paint stains on the wall and floor, room with scattered art material.,an easel standing amidst all the clutter, this is what would come to anyone's mind when they visualize an artists studio. All these are very essential in creating a mood and environment for work. But what is more important is the inner most passion and desire. If that is strong I feel any space can be your studio.

CUBS: Which is the last show/ exhibition that surprised you? Why?
Komal: Social media and digital technology have become an integral part of every individual's life. Be it a student or professional everyone is referring to this platform for greater exposure. While traditional art galleries provide the experience of an exhibition as a whole it has become important to reach out to more and more people also. This purpose is solved with the use of digital platform. Networking sites provide scope of exposure.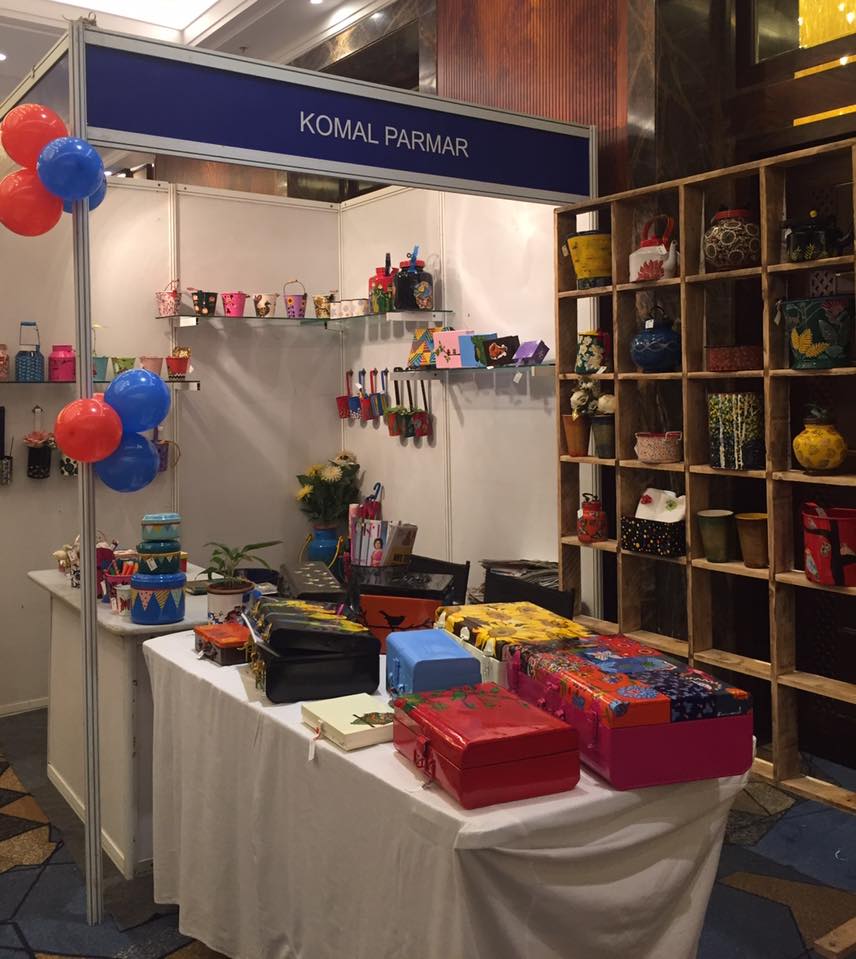 HAPPY COLOURING!!!
Thank You
Team- Colour Ur Blank Spaces