Your Home: An emotional extension of your personality
Your doctor or your grandmother must have told you "you are what you eat." Here at Cubs, we believe you are how you decorate! Your space is a reflection of your personality, your likes, dislikes, what moves you.
Just think about someone you may have lived with, say in college or at boarding school; or even someone you shared a desk with in school. Did he or she have a messy desk or an organised one? Was this person into bright, colourful accessories or someone who stuck to plain and simple patterns? We're pretty sure you can relate these aspects to their personality. Even within your home,everything from colours to accessories define show a side of who you are.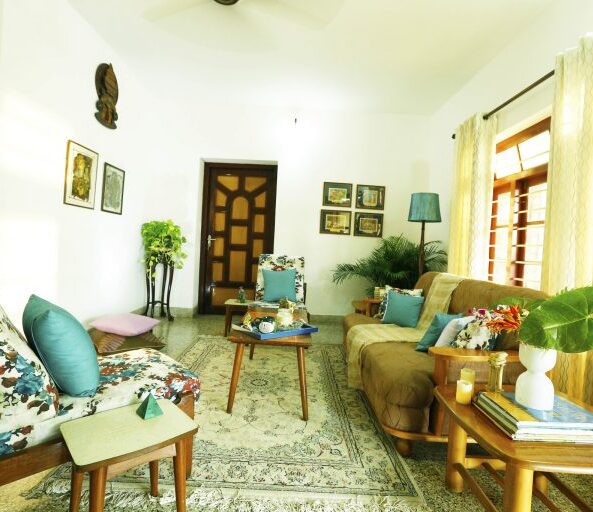 Colours
In a previous post, we talked about the colour orange and what it means and how it affects a room. The colours you choose should reflect your mood and also serve the purpose for the room: Fire-engine red, for example, may work well for a toddler's play room, but may not gel in a study or the bedroom.
Accessories
Michael Kors says accessories are the exclamation point to a woman's outfit: and the same applies to your space. Carefully selected accessories show off your personality more than a home makeover. And it doesn't have to be about buying expensive collector's art. The books you read,  film and music CDs, coffee mugs and flatware, umbrellas: these are all everyday items that can be easily displayed to show off who you are.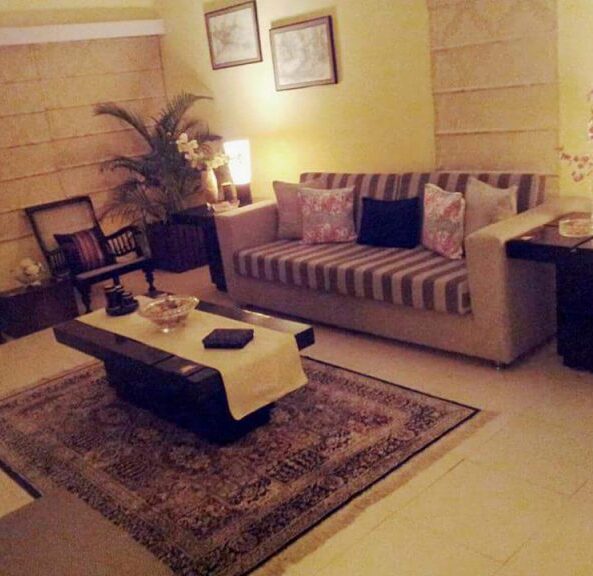 Image Credit: Poonam Singh: Designer at Colour Ur Blank Spaces
It Doesn't Have To Be About Symmetry And Being Matchy
Remember, you have many different aspects to your personality, so your home doesn't have to follow a strict theme all over tool ok good. You don't need to have matching colours and prints in every room. You can infuse little aspects of your personality into little spaces. If you're into photography, you can create a gallery wall in just one room. If you like collecting little Laughing Buddhas, dedicate a special shelf or create a floating one just for them. If you're someone who loves being in the kitchen, you can invest more there and create one that makes cooking convenient and fun for you. A home doesn't need to be Kardashian-perfect (or mansion-sized) to have personality!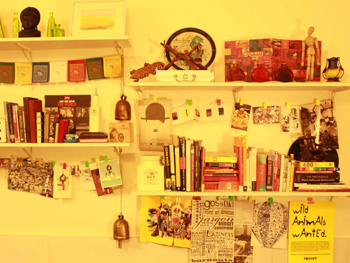 Image Credit: Sayali Sancheti (Designer at Colour Ur Blank Spaces)
Whether you're staying in a dream house you've waited years to build; the same house you grew up in or your first "grownup" rental, how you decorate and design your space speaks to exactly who you are. And at Cubs, that's how we believe it should be! When you sign up with us, we first get to know YOU: your likes and dislikes, your hobbies and interests, your design and décor sensibilities. And then, without breaking the bank, we help you create a space that feels like you, and caters to the kind of life you lead. A space where you feel comfortable and enjoy doing the things you love, whether it's entertaining, creating, cooking, reading, studying or just unwinding after a long day.
---
By- Meenakshi S 
Meenakshi S is a Delhi-based journalist turned full-time mum. After working as a news producer for channels like CNN-News18, CNBC-TV18 and Bloomberg TV India, she stepped out of the newsroom and into motherhood. She now freelances as a content writer and editor, working with startups and digital marketing companies. When she is not curating and creating content for the web, she can be found chasing after her two energetic sons or baking and crafting with them.