CUBS Design Stories: A Luxurious Gold and Emerald Green Bedroom Design.
Everyone dreams of a home where they would want to retire and curl up after a long day. But very few actually have an idea of how they want their dream home to look like.  Here was a gynecologist from Beed who exactly knew how every nook and corner of his space should look. It was a complete delight for CUBS to watch his drive and passion in taking measurements over umpteen Skype calls and discussions. Although from a small town, he had done his homework. A complete survey of the market, what is in vogue, what's in style, what is not so happening etc. Having worked all their lives they wanted to a build a home that is aspirational, stylish and something that wreaks of luxury. They had a very clear requirement of their Master Bedroom.
" Our room should look like a hotel suite and a room where we can come back and curl with a book after a long days work."
CUBS Analysis
Now Luxury is very subjective.  But like the CEO of Gucci says
"Luxury has to be a balance of design, in the sense of beauty and highest quality"
What better colour than the colour Gold.  Gold is always associated with luxury, glitz, glamour and opulence. Gold makes a glamorous neutral companion with Emerald green.  Emerald green lends a luxurious hue to any room when used in conjunction with Gold.  It feels luxurious without pretension. A pair that is here to stay and a pair that communicates luxury and elegance
Space was huge and extensive. Perfect for a presidential suite design. We compartmentalized the room into 3 areas:
Foyer
TV Lounge cum Library
Bedroom
Before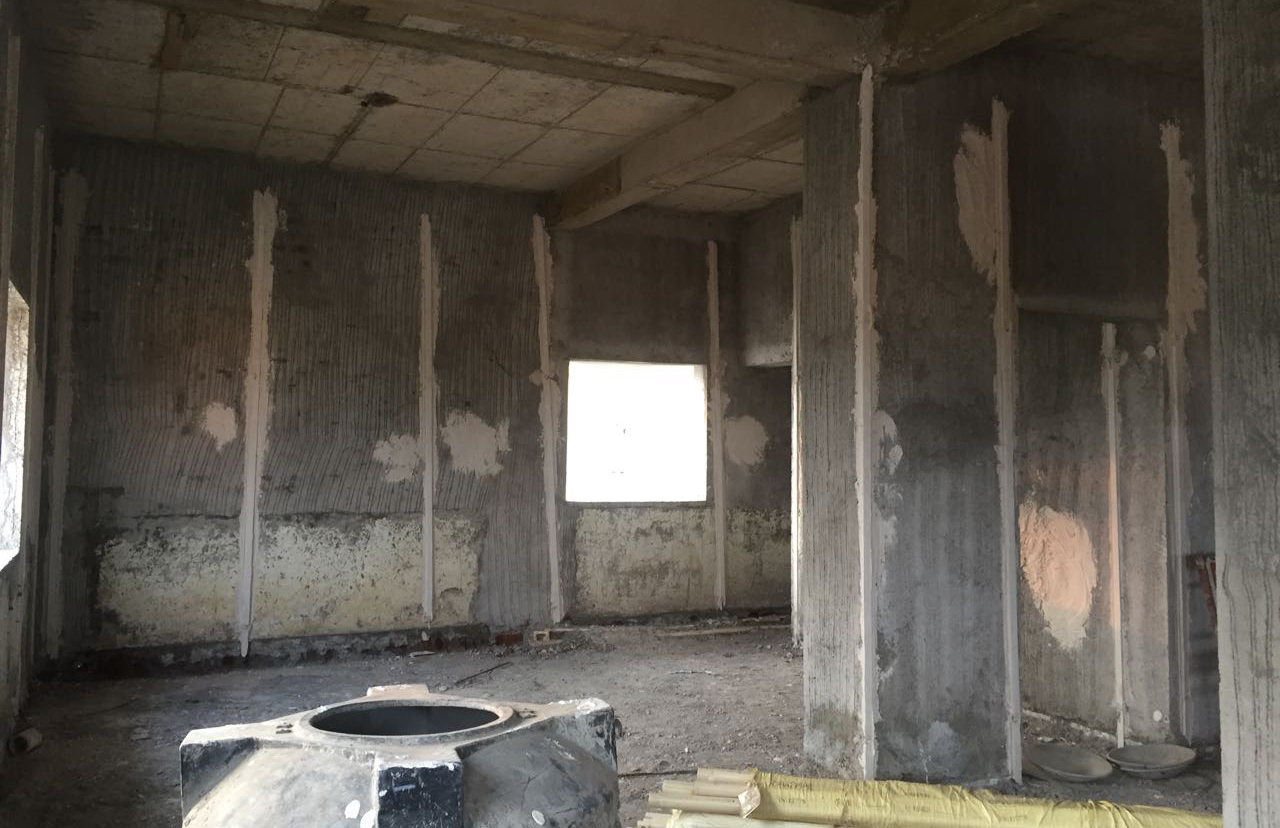 After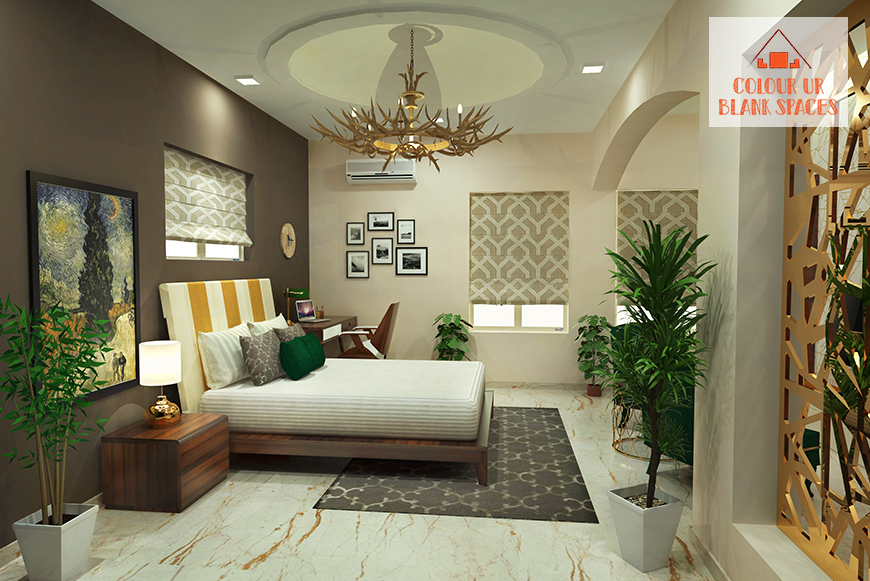 CUBS Design Chronicles
The Cirque Console table with a gold understructure from Bent chair and Marina round wall mirror from Orangetree gave the foyer a grand entry into the bedroom.
The gold finished half partition jaali divides the room into 3 areas. Defines the foyer, gives a subtle division to the TV com library lounge and actual bedroom.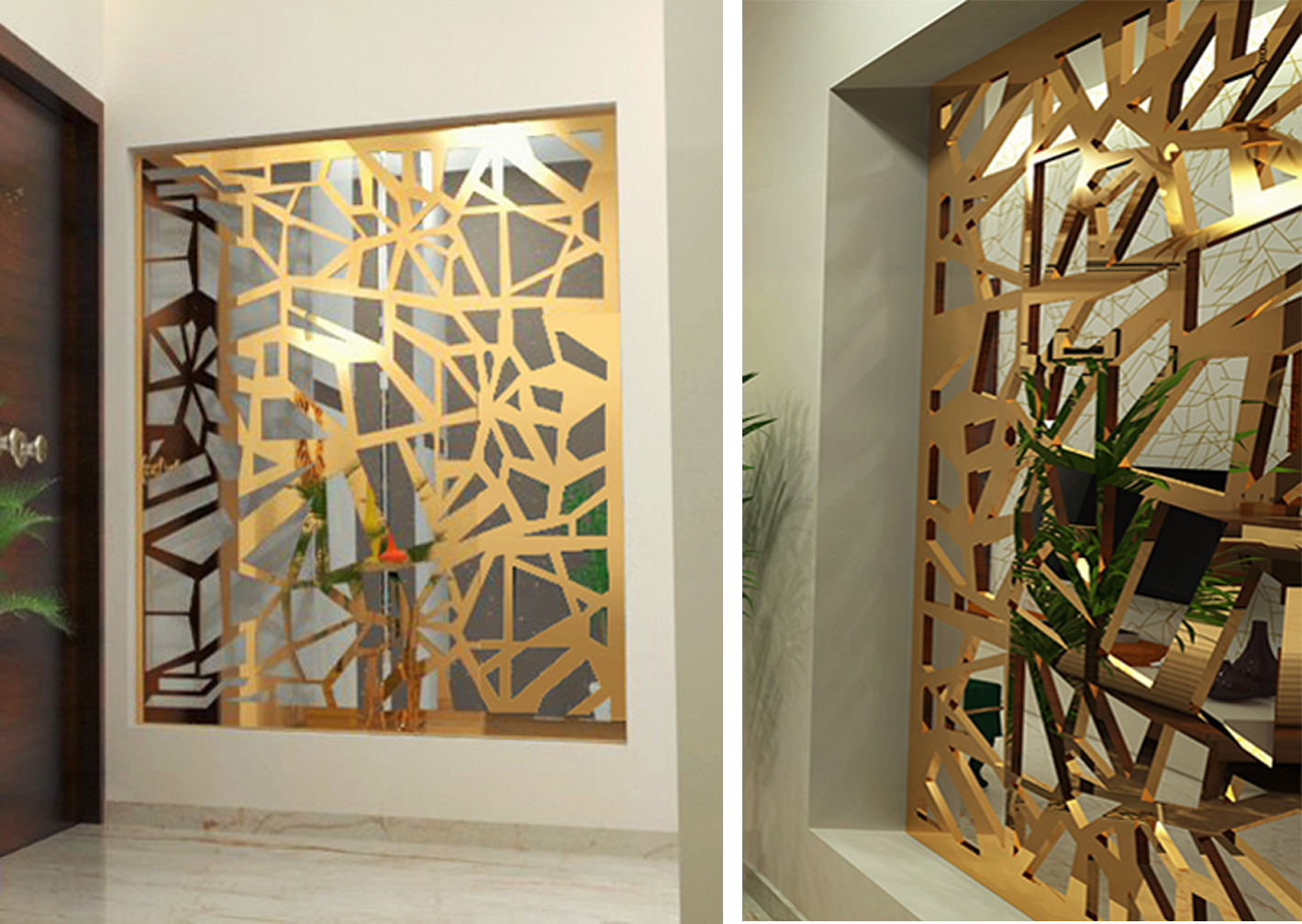 The Emerald green Grasse chairs from The Bent chair gives an unassumingly decadent feel to the TV lounge. The subtle gold piping below the chair gives an invigorating exclusivity to this otherwise regular wingback chair.
The Fisherman End table also from The Bent Chair gives a coastal touch and pulls the placement of the two chairs together.
The Grace bookshelf from The Wooden street with a bracket design shelf completes the TV cum library space.
The Rosewell Study table and CUBS favorite Rays executive chair from Urban Ladder fit itself snugly in the corner of the bedroom. The Faral Study lamp also from Urban ladder gave the room a presidential feel.
The right choice of a chandelier always lends that last oomph to any room. The chandelier from Ficus Living just did that.